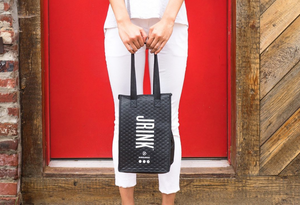 free delivery for orders $50+
Pick-up is always free from our friends at Purée Juice Bar
You are busy. You need juice. We got you.
We deliver everywhere in DC, most of Montgomery County MD and Northern VA. Simply enter your zip code below and see if we service your address. You can also pickup from our friends at Purée Juice Bar.
Delivery is free for orders $50 and up! If you order less than $50, there is a $10 fee. (Please note there are a few areas outside our daily zones that are extra. Checkout will let you know!)
You will be guided through the checkout process, to choose either Local Delivery or Store Pickup. Choose Local Delivery and proceed with your zip-code and date selections. You can check your zip code above, or checkout will let you know. Super Easy!
6 days a week, baby! No deliveries on Sundays. There are some areas in VA where we only delivery 2x a week. The checkout process will guide you with available dates.
Yes! Please be sure to use your cell phone number on your order and you will receive text notifications regarding the driver's progress and tracking.
Please enter any notes to the driver at checkout in the ADD ORDER NOTE section at checkout. Or you can always email us at hello@jrink.com and we can add it for you!
You may choose between 6:00am and 9:30am or 7:00pm and 9:30pm. Please note we do our best to deliver within the window, but there are sometimes circumstances outside of control. We do our best to keep you notified of any delays or changes.
YES! And thank you for helping us re-use and recycle. We can still take back old glass bottles + the cooler bags. Just leave them out for the driver early in the morning or the night before.
YES! And we appreciate you saving them for us. Feel free to use the cooler bags for your picnics and groceries, but if you accumulate too many, we will gladly take them back, sterilize them and re-use or recycle. Just leave them out for the driver during your next delivery and we will collect it for you.
Not a problem! You can do it yourself in your customer portal, or we will be happy to do it for you. Please let us know 48 hours in advance, if possible. We have a lot of emails to get through daily and the 48 hours really helps! If you can't give notice, we can MUST know by 9:0am the day before your delivery is scheduled.
Sorry about that! You can order and pickup at Pureée Juice Bar (locations below), or we also offer nationwide shipping. You can order shipping here.
We are an on-line service and do not have brick + mortar locations at the moment. You can pickup from our friends at Pureé Juice Bar. Please see locations below.
Simply choose STORE PICKUP from your cart and the available locations will populate and guide you! Check the hours below and please note hours are subject to change.
Nope! Pickup is always free! And we often have freebies to thank you for picking up. Free soft serve with pickup coming later this summer, so check back often! 🍦
Pickup Locations
Pre-order and pickup from our friends at Purée Juice Bar. We often offer specials or free-bies with your pickup, so keep an eye out. While you are there, try some plant based soft serve. Yup. You won't believe its dairy free. 🍦