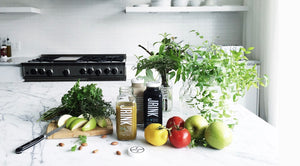 The Best in the Biz
We have gathered our favorites and some of the best resources in the field to support you on your journey. All have been used and confirmed personally by many here on the JRINK team. Check back often as we will be adding more resources for you. Enjoy!
PLANTS + SCIENCE + WISDOM
Moon Juice
Moon Juice brings adaptogens, mushrooms, and clinical-level actives into supplements and skin care, with clinically studied, 100% traceable, bioavailable, and potently dosed ingredients.
plants + science + wisdom
Moon Juice
We love the compostable pouches on subscriptions! Keep the glass jar and get your refills in compostable and recyclable materials that are lighter and take less energy to ship!
SUPERFOOD. GROWN AT HOME.
Gardyn
Access to fresh produce makes building healthy habits easier. Gardyn seeds are always non-GMO, locally grown and pesticide free. Harvesting fresh is more nutrient dense, giving anyone the tools to grow a big fresh salad every day!
Amy Myers
Before Amy became a physician, functional medicine expert, and 2x New York Times bestselling author, she desperately struggled with health issues that nearly destroyed her life. Speaking from personal experience, her website includes supplements, lifestyle, programs, consults and more.