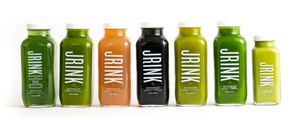 Take what works. Leave what doesn't!
Get Ready to Reboot
Congratulations on committing to a Reboot!
Please review the information below
before your order arrives. Remember, these are only suggestions, it is best to make this Reboot your own and do
what works best for you.

Check your emails for more details on Getting Ready To Reboot, which was sent shortly after your order was placed.
As always, feel free to contact Customer Care
at hello@irink.com.
JRINK UP!
Suggested Order
The juices are listed in the suggested order for each Reboot. Please remember, they are suggestions! Do what feels right for you. ~xo
Newbie
Easy Reboot
Pyro Shot
Ginger Lemon-aid
Daily Greens
Farma-C
Can't Be Beet
Daily Greens
Fall Greens Chia
BUY NOW
comfortable with juicing
Intermediate Reboot
Pyro Shot
Ginger Lemon-Aid
Super Greens
Gold Rush
Farma-C
Can't Be Beet
Fall Greens Chia
BUY NOW
not your first rodeo
Advanced Juice Reboot
Black Magic
Daily Greens
Farma-C
Super Greens
Gold Rush
Fall Greens Chia
BUY NOW
ALL LEVELS / need an immune boost
Immunity Reboot (seasonal)
Pyro Shot
Super Greens
Gold Rush
Farma-C
Blueberry Lemon-Aid
Daily Greens
Fireball
BUY NOW
juice + food
Fall Juice + Soup (seasonal)
Ginger Lemon-Aid
SuperGreens
Gold Rush
Fall Greens
Liquid Gold
Lentil Soup with Wilted Kale
BUY NOW